Excellence is a strong word. So, if you use it, you better be able to back it up. Kevin Welch, president of Integra® LTC Solutions, and Saul Factor, president of QS/1, are more than comfortable using this adjective when it comes to the customer-driven strategic realignment of PrimeCare®. LTC is an industry with legs, which means the demands dictated by unprecedented growth call for a focused group of subject-matter experts (SME) working under a single umbrella. Those experts include industry specialists and developers who can react on multiple levels – from responding to real-time operational issues to anticipating LTC needs that require strategic research and development.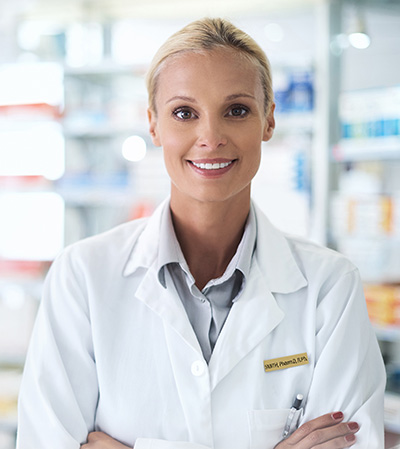 Welch and Factor have a vision. By shifting operations, LTC becomes a single source with a single focus. The plan results in LTC customers having a single go-to operation that is not distracted by or competing with community pharmacy demands.
The realignment between QS/1 and Integra centers on Integra assuming leadership of QS/1's LTC products and services, while QS/1 continues to heighten its focus on community pharmacy. The business units remain under the J M Smith Corporation, so it all stays in the family.
So why make this move, if the corporate umbrella remains the same? Factor summed it up during an internal town hall meeting, "This past July, when I assumed leadership at QS/1, I went on an exploratory road trip, talking to customers across the country in reference to all aspects of QS/1's service and product sectors. One issue kept creeping up, specifically with LTC customers. They want QS/1 to be more attentive to LTC."
Factor jumped in head first to correct what he saw as a customer improvement area. "Long-term care, is experiencing major growing pains as baby boomers age into the system," said Factor. "QS/1's products are second-to-none in this arena, and combined with Integra, we have the best solutions in every aspect of the LTC industry."
Factor just needed to do a little LTC tweaking. It was important that the realignment revolve around customer expectations and business requirements. Enter Integra with its expertise and history to seamlessly absorb QS/1's LTC customer base and combine it with its own, without disruptions.
"Don't you love it when a plan comes together?"
Welch was up to the task when the realignment plan was unveiled. Together, QS/1 and Integra introduced customers to their combined strategy and vision for LTC, ensuring they were aware of the company's initiative to deliver singularly focused services and attention to the LTC base.
Everyone involved in the PrimeCare realignment understands that it is a process, with internal moving parts that need to be amalgamated into a single, stand-alone platform that merges the best of what QS/1 and Integra have to offer. After the merge, Integra will re-introduce itself under its expanded brand, which will include:
Expanded support with a combined 35 years of LTC expertise.
Increased speed of development and enhancements.
Timely updates for specific challenges or events.
Opportune legislative updates.
Customer-specific enhancements.
Foreshadowing Research and Development.
Pertinent communications on LTC issues.
SME input on new product and service development.
"Alone we are Smart. Together we are Brilliant."1
"Under the expanded Integra brand, LTC customers will increasingly experience a new level of support and customer service," said Welch. "Our goal is to create a Center of LTC Excellence. And, as we progress, customers will come to expect faster issue resolutions and clearer communications."
Customers will experience multi-platform support and networking and educational opportunities:
Webinars: Continuing education for best usage of products, system updates and enhancements, incorporating step-by-step demos with workflow advantages.
Integra Library: Intuitive PDFs that can be referenced when specific issues arise and for new-employee training.
Annual Conference: Many best practices come from your peers. Networking takes you out of your bubble and introduces new ideas into your operation.
Phone Support: Sometimes you just need to hear the voice of someone who understands your problem and can resolve it.
Customized Support Plans: You know what works best for your business; you know how best to train your people; you know what you want in support. Tell us and we will design a support plan that works the way you do.
A-Team with A-Tools
To purport excellence, you must not only have the mindset and the expertise, but the right tools to back up the claim. These tools must be designed to perform specific tasks within a specific industry and demonstrate differences that make a huge contribution to your daily workflow.
Take a sneak peek at Integra's LTC workflow arsenal at www.integragroup.com.
DocuTrack®
DeliveryTrack®
Logix®
Integra Cloud Fax
Secure messaging
Productivity add-ons
The Single-Best Resource
The realignment of the most comprehensive LTC pharmacy software on the market is a big deal. Two powerhouses are combining forces to provide the single-best resource for LTC. Welch and Factor agree that communication and customer feedback will dictate both the path and timeline of LTC realignment. "Our customers will be kept informed of the progress," said Factor. "This event is not going to happen in a vacuum. The notion of a single source started with QS/1's LTC customers wanting a brand-specific product and support system for LTC and will culminate with the creation of Integra's LTC Center of Excellence."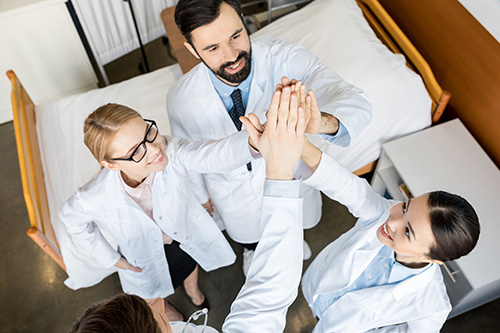 "Our customers will be kept informed of the progress," said Factor. "This event is not going to happen in a vacuum."
Source:
1 Anderson, Steven. Twitter. Sept. 17, 2013. Web. 6 Nov. 2017. https://twitter.com/web20classroom/status/380107104528658432?lang=en
Share this Post