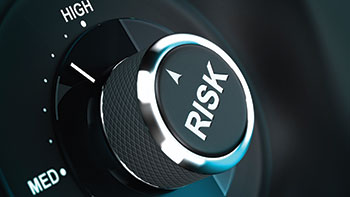 Meeting today's challenges in the HME, pharmacy and supply industries is one of great frustration. Between payer audits, the Affordable Care Act (ACA), gaining patient chart notes and the inevitable transition to ICD-10, many providers feel they would rather shut their doors than maneuver through the mine field. The feeling of defeat is understandable, but once you step back from the situation and look at ways to combat and protect your business, you may find a new sense of control. Looking at each area independently and being decisive in how to move forward will provide a road map for your business.
Audits
Audits have hit our industry hard for a number of years for claims associated with Medicare beneficiaries. Providers who endured to tell their tales of audit nightmares understand the importance of proper documentation and trained personnel. Audits and the ACA face-to-face/Written Order Prior to Delivery (WOPD) requirements have moved medical documentation retrieval from a back-end process to a front-end necessity. What does that mean? Medical documents need to be received prior to delivery for the 166 Healthcare Common Procedure Coding System (HCPCS) codes associated with the ACA. For HCPCS codes, which are not associated with the ACA, it is the best course of action to gain documentation before delivery to prove medical necessity but, at a minimum, prior to billing Medicare.
With that being said, training the individuals who review the documentation is of the utmost importance. Intake personnel need to be educated on the coverage requirements if they are involved in gathering information from referral sources. The Local Coverage Determination (LCD) and National Coverage Determination (NCD) must be understood by those individuals and they must be able to interpret the LCD/NCD through the medical record. The medical documentation review should be done by an experienced team member based on the LCD and NCD.
Three of the Durable Medical Equipment Medicare Administrative Contractor's (DME MACs) have provided checklists to assist in training and understanding the coverage criteria. These checklists serve as valuable resources in educating your team, as well as referral sources, on the criteria patients must meet to be covered by the payer as well as what information must be in the medical record to prove medical necessity. The checklists are as follows:
Cigna:
www.cgsmedicare.com/jc/coverage/mr/DocumentationChecklists.html
Noridian:
www.noridianmedicare.com/dme/coverage/checklists.html
National Government Services (NGS):
www.ngsmedicare.com
In order to know on what areas the auditing bodies will place their focus, it is useful to look at the Office of the Inspector General's (OIG) work plan for the year at https://oig.hhs.gov/reports-and-publications/workplan/index.asp#current. By reviewing this information, you can be proactive in planning your strategy to win the battle against a claims audit.
ACA Industry Regulations
The ACA provided regulations on the Durable Medical Equipment Prosthetics, Orthotics and Supplies (DMEPOS) industry that are very cumbersome. It calls for providers to gain a WOPD and face-to-face documentation prior to the delivery of equipment on the HCPCS in which it encompasses. This presents many challenges for suppliers during a normal workday, but it becomes almost impossible when deliveries occur after hours, on weekends or holidays.
Some of the components of the ACA are: the date of the WOPD must not be prior to the date of the face-to-face encounter; the face-to-face encounter which is conducted by the physician, physician assistant (PA), nurse practitioner (NP) or certified nurse specialist (CNS) must document that the beneficiary was evaluated and/or treated for a condition that supports the DME item(s) ordered. In the case of DME ordered by a PA, NP or CNS, a physician must document the occurrence of a face-to-face encounter by signing/co-signing and dating the pertinent portion of the medical record. Physicians will be provided an additional payment, using code G0454, for signing/co-signing the face-to-face encounter of the PA/NP/CNS. The face-to-face examination should cover the following but is not limited to:
• History
• Physical examination
• Diagnostic tests
• Summary of findings
• Diagnoses
• Treatment plans
• Other appropriate information
• Duration of patient's condition
• Clinical course (worsening or improvement)
• Prognosis
• Nature and extent of functional limitations
• Other therapeutic interventions and results, past experience with related items, etc.
The bottom line regarding documentation for both audits and the ACA is that providers need the appropriate documentation to prove the validity of claims. You lose the most by skipping important steps and you need to determine the physicians who are willing to work with you. Be ready to make the decision to refuse referrals from non-compliant physicians. Educating the physician/staff on the requirements through the provision of training is necessary to reach the end goal: compliant information that supports the medical need of the equipment.
On March 15, 2013, Section 3.3.2.1(C) of the amended Program Integrity Manual states the following: "physicians/licensed/certified medical professionals (LCMPs) who fail to submit documentation upon a supplier's request may trigger increased MAC or Recovery Audit Contractor (RAC) review of the physician/LCMP evaluation and management services." This section can be used to help physicians understand the importance of their chart notes and the need to supply those to your organization upon request.
Please note that amendments, corrections and delayed entries by the physician or LCMP to the medical record are allowed. Use of such amendments should be on an occasional basis. It cannot be the physician's normal method of documentation and all updates must be completed using approved record keeping principals. The use of such amendments may be denied at the appeal levels of redetermination or reconsideration, but are usually allowed at the Administrative Law Judge level.
ICD-10 Implementation
The transition from ICD-9 to ICD-10 has been delayed until October 1, 2015. However, organizations still need to prepare for the new deadline. ICD-10 represents the International Classification of Diseases, 10th Edition, Clinical Modification (CM)/Procedure Coding System (PCS). The ICD-10CM are the only applicable codes for DMEPOS providers and ICD-10PCS are used for hospital claims for inpatient settings. These codes were developed by the World Health Organization (WHO) in 1990. Other countries started using ICD-10 in 1994, but the U.S. only partially adopted it in 1999 for mortality reporting.
For your staff, training and awareness are a must in the year ahead. Don't put off what you can start today. Your software will need to be updated to accommodate both ICD-9 and ICD-10 and have a listing/drop-down function of ICD-10 codes to choose from. QS/1 has already completed its testing and is currently compliant. ICD-10 is not just something only billing/coders have to worry about. It affects many aspects of workflow – intake, medical documentation and billing. To assist in planning ahead, attend training sessions, visit the Centers for Medicare & Medicaid Services (CMS) website for updates and subscribe to your DME MAC's listserve for email updates.
In July/August 2015, run a list of patients who will continue renting or be up for re-supply with dates of service (DOS) of 10/1/2015 and forward. Contact physicians for the new ICD-10 code so you can update the system. When gaining the new code, note who you spoke with at the physician's office and the date and time of the conversation. Software systems should allow for the ICD-9 code to be used for billing/re-billing claims with DOS of 9/30/2015 and prior. Enter the new ICD-10 code for the DOS of 10/1/2015 and after. Intake, medical documentation and billing will need to understand the nuances of ICD-10 codes so they can ensure they have the correct codes for billing purposes. Currently, there is no requirement for a new detailed written order or certificate of medical necessity to be received due to the ICD-10 transition.
To learn more visit:
American Health Information Management Association (AHIMA)
http://www.ahima.org
http://www.cms.gov/icd10
http://www.cms.gov/ehrincentiveprograms
2014 ICD-10-CM and GEMS
http://www.cms.gov/Medicare/Coding/ICD10/2014-ICD-10-CM-and-GEMs.html
Note: CMS General Equivalence Mappings (GEMs) are the only official translation mappings. All mapping tools should be viewed as approximations and no final code assignment should ever be performed from the GEMs or any other mapping tool.
Myths and Facts
http://www.cms.gov/Medicare/Coding/ICD10/Downloads/ICD-10MythsandFacts.pdf
Small – Medium Practice Handbook
http://www.cms.gov/Medicare/Coding/ICD10/Downloads/ICD-10_Small-MedPractice_Handbook_060413[1].pdf
By examining the details, you should be in a position to better protect your business from the adverse effects of claim audits, ACA industry regulations and the ICD-10 transition.
Share this post