What makes QS/1 a great software company is more than the binary code pulsing across the circuit board of a processor – it's our customers and their passion for taking care of patients. In this edition of Insight, we are paying tribute. We ventured across Interstate 95, from New York to Florida, to visit three successful pharmacies that are trying new approaches to business and making QS/1's Pharmacy Management Systems an integral part of the equation.
Rye Beach Pharmacy: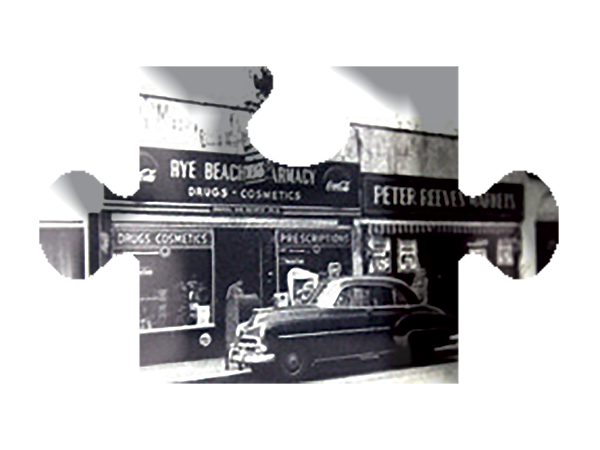 Big City Thinking, Small Town Values
It's a conversation that seems unlikely: the president of a pharmacy located a little more than 30 miles from New York City talking about small-town business. Rye Beach Pharmacy has been a family, and community, tradition for more than six decades. Ken GiaQuinto is president of the growing pharmacy located in Westchester County, NY.
Creative Thinking
"Thinking outside the box" is cliché but rarely acted upon, but that can't be said of GiaQuinto and his staff, although he doesn't take credit for thinking that way. "My dad has been here over 50 years," GiaQuinto said. "He's seen pharmacy evolve and change in a lot of different ways. He's always been a thinker and a visionary; it all goes back to him."
GiaQuinto said compounding and nutrition are two specialties that set Rye Beach Pharmacy apart from the rest. He said his father was an advocate of nutritional benefits long before the idea was mainstream. "He was putting wheat germ on my Eggos® back in the 70s when it wasn't cool to think about nutrition," GiaQuinto said with a laugh. "He's always believed preventative medicine was sometimes better than what he could give you in the pharmacy."
These areas of expertise have not only helped grow the number of customers using the pharmacy; they have also spurred the confidence of doctors in the region. GiaQuinto points to the work of staff pharmacist Rosella Menta who has been with Rye Beach Pharmacy for nearly 15 years. Not long after she started working for the pharmacy in 2001, she found her niche.
"Rosella spent a lot of time talking with our customers and giving them advice they weren't always getting from their doctor," GiaQuinto said. "It's not that they didn't care, but the physicians found themselves too busy and didn't always have time to answer some of those questions. When they realized Rosella was giving sound advice, they started referring patients to her."
Once physician referrals started coming in, Rosella stopped filling prescriptions on a regular basis and started one-on-one consulting sessions with patients who had questions or needed advice. The pharmacy charges a consultation fee to cover Rosella's time and it also provides the pharmacy with another revenue stream.
The Compounding Solution
Rosella isn't just helping patients with nutritional advice though. Because of her knowledge of pharmaceuticals, she is able to help doctors and the pharmacy come up with solutions that require a compounding pharmacy. Rye Beach Pharmacy was ready to step up and meet the need.
The pharmacy resides in a two-story building and the extra space is paying off. "When my father built this building the second floor helped him afford the cost," GiaQuinto added. "The second floor was housed by doctors who paid rent for the space and that covered a good part of the mortgage. Eventually, those physicians' leases ended and they started moving out to relocate to bigger offices as their practices grew. We saw that as an opportunity to use the space to build a small compounding laboratory that now houses almost two-thirds of upstairs."
The additional space has allowed Rye Beach Pharmacy to do compounding right. They are ready for whatever regulatory changes come their way. GiaQuinto believes in this era of government regulations, it's always better to be prepared for the unexpected.
Not just in Westchester, but also in New York City, the medical community has taken notice of the changes at Rye Beach Pharmacy. The compounding facility is so well regarded that doctors are sending prescriptions directly to GiaQuinto and his staff. They, in turn, use the compounding laboratory to create the prescription and ship it directly to patients.
"Compounding has allowed us to expand our customer base," GiaQuinto said. "Rosella works with some of the top doctors in New York City. We get customers who might not have otherwise considered using us. They may never come into our store, but they are still loyal customers nonetheless. We ship the medication directly to them and wait for them to request refills."
The QS/1 Factor
GiaQuinto credited QS/1 and its pharmacy management systems for helping the pharmacy. When asked about his favorite NRx® feature, he did not hesitate with his answer. "Workflow!"
"Workflow helps us answer the question every pharmacy dreads hearing, 'where is my prescription,'" GiaQuinto said. "Some pharmacies can answer that question quickly; others might take some time. There are so many checkpoints in our pharmacy it might take us longer to go down the line and find out where any one prescription is."
He said Workflow allows anyone to look in NRx for the prescription and tell the customer quickly the status of the fill. "If it's ready, we know exactly where it is waiting," he said. "If it is still somewhere in the filling process, we know where it is and how much longer until it will be ready. It keeps staff from getting frustrated looking for the prescription and it keeps our customers from getting even more frustrated waiting on us to get them an answer."
GiaQuinto said by using the Assign Locations feature his staff can even tell where the prescription is right down to the technician. Keep in mind the pharmacy has seven typing technicians and five compounding stations. The Assign Locations enhancement just doesn't tell them which step of Workflow the prescription is in, but can tell them exactly which workstation in the pharmacy it is located.
"Anyone in the store can see it," he added. "Whether it's in the process, stuck with an insurance issue, has shipped out, is waiting because a credit card didn't process correctly or hanging out in the pick-up area, there is no guessing and spending valuable time going down the line."
The Future
Rye Beach Pharmacy has proven to be a forward-thinking company that is always looking to the future while not losing sight of the present. Keeping up with trends keeps the business on the forefront of the industry rather than reacting to trends and playing catch up. We asked GiaQuinto what was ahead. He talked about his second pharmacy location and how he is looking forward to tailoring the needs of not only patients but also doctors and the medical community.
"We were approached by a small group of doctors who were opening a clinic," GiaQuinto told us. "Even though their new office was less than two miles from our existing store, they asked if we would be interested in opening a pharmacy in the lobby of their new operation." GiaQuinto and his father jumped at the opportunity and started working to outfit the new location. Through his QS/1 Server, he is able to use a host-remote setup to manage the new store.
He said the key to any business' success isn't only innovation but also customer service. GiaQuinto worked with the CEO of the new clinic and heard him saying he didn't want patients taking prescriptions to one of the big-box pharmacies nearby. The CEO was big on customer service and appreciated the way Rye Beach Pharmacy worked with customers and doctors. It was that reputation that prompted him to reach out to GiaQuinto and suggest this unique arrangement.
When asked if he would ever do anything different, GiaQuinto paused for a few seconds and began his answer. "I would have made the conversion from RxCare Plus® to NRx sooner. NRx is so much more robust. With so many additional features, it's a no-brainer. Often pharmacists are skeptical of the unknown and converting to new software can be a big unknown factor. The enhancements in NRx have allowed us to tailor QS/1's Workflow to fit perfectly in our two-story pharmacy. It is the ideal software solution for any pharmacy – big or small."
SouthCoast Pharmacy: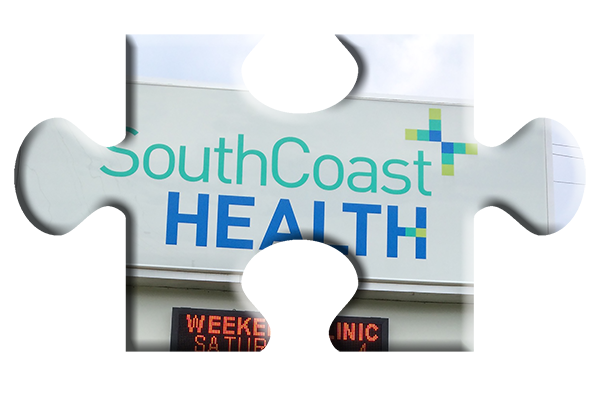 When Opportunity, Independent Pharmacy and a Dream Meet
SouthCoast Pharmacy is blazing a path in the healthcare industry. The pharmacy opened less than five years ago with a unique business model that is getting attention from not only pharmacists but from the entire medical community. "We are in a unique setting, a physicians' office," said John Leffler, a registered pharmacist and the director of pharmacy for SouthCoast. "We have 85 physicians in our consortium and are a multi-specialist practice."
Multi-specialist doesn't begin to explain the range of services doctors in the group provide to patients. It is easier to say they cover every specialty except endocrinology, dentistry and psychiatry. "Primary care is, of course, the bulk of the business, but they have great specialists as well," Leffler said.
SouthCoast started the physicians' practice long before it considered offering a pharmacy to its patients. In the late 1990s, it bought and remodeled a defunct Savannah, GA grocery store. Five years ago, the group approached Leffler, who once owned an independent pharmacy in Savannah and asked for his advice on opening a pharmacy on the property. Leffler was excited to contribute to the project and help build the pharmacy from start to finish.
A View of All Perspectives
Leffler has been a fixture in pharmacy for decades. He made the tough decision to sell his independent pharmacy when Savannah leaders decided to implement a new insurance plan for the town's employees that, ironically, he had helped draft. Rather than give the prescription business to smaller drugstores, the city offered the contract to a national chain. Realizing that the number of prescriptions he filled each month was about to significantly drop, Leffler accepted an offer from that chain to buy his hometown independent operation. He was hired by the national chain and worked with them as a pharmacist for 10 years. He can accurately tell you the difference in customer service.
"Big-box pharmacy chains don't offer the same level of service," he said. "At SouthCoast, our staff calls customers by name when they visit the store. And we pride ourselves on answering the phone on the first ring." Not many chain pharmacies can say the same. After leaving the chain drugstore, Leffler went to work for an independent pharmacy with seven locations. He was there when he was approached by SouthCoast.
The physician's office places the pharmacy at an advantage. Leffler said the physicians group sees about 450 patients a day. About 100 of those patients typically bring prescriptions and refills to the pharmacy. While he admits he would like the daily prescription volume to increase, business is good. "We have seen significant growth every year since we have been open. If this continues, I can see us eventually opening a second, or even third, location."
Overcoming the Competition
Leffler said most of SouthCoast's patients live within three miles of the pharmacy. There are at least 10 other pharmacies within that three mile radius. Even with that kind of market saturation, Leffler commented that other pharmacies aren't his biggest rival. "Our biggest competition is mail order," he said. "Many patients want the convenience of having their prescriptions delivered to them."
However, mail-order pharmacies, and even big-box chains for that matter, can't deliver the personal touch and services that SouthCoast offers. While those operations tend to look at prescription volume as the sole indicator of success, Leffler believes it all comes down to personal care and helping patients find solutions.
For instance, one individual was getting his prescriptions filled at a larger chain but attended one of SouthCoast's diabetic clinics. The patient was having issues getting his prescriptions filled at the other pharmacy. He was told that before his insurance would pay for the prescription he needed prior approval. When he asked for help, the pharmacy sent him back to his doctor's office for assistance. Leffler took a more personal approach to the situation. "I asked for his prescription and put it in our system knowing it was going to be rejected," Leffler said. "I was able to get the form he needed, walk across the street to his doctor's office and got him to fill out all of the information needed to get the insurance to pay. Not only did we get it approved, we were able to help him reduce the amount of his copay." Because of Leffler's efforts, that patient did not waste any time in moving all his prescriptions to SouthCoast.
Leffler said it is a matter of patient care and going extra steps to ensure patients don't leave upset and empty-handed. "We do an excellent job making sure patients are very satisfied," he said.
The QS/1 Connection
When asked what QS/1 feature helps the staff at SouthCoast better serve patients, Leffler didn't take long answering. He said, "I am thoroughly impressed with the Health-Minder® report because it helps me get patients' refills on time."
With Health-Minder, the staff at SouthCoast can anticipate when refills are due and work to have them ready and waiting when patients walk through the door. Pharmacists and technicians can run the report and start the process days before refills are due. The feature goes beyond helping keep customers happy. It also allows Leffler to better manage the store's inventory.
"I don't have to keep expensive drugs on the shelves," Leffler added. "With Health-Minder, we know exactly when refills are due and can order the supply in plenty of time." Leffler said he and his staff are currently in the process of helping customers change the fill dates on some prescriptions to have all refills due at the same time. They are using the medication alignment features within the QS/1 Pharmacy Management System to do so.
When it comes to ordering inventory, Leffler pointed to another feature in NRx® that helps him keep better control over the process. "I love the seamless interface between QS/1 and Smith Drug. It makes ordering easy and helps with guidance and pricing."
Services = A Healthy Bottom Line
With NRx, SouthCoast Pharmacy is also able to provide superior medication therapy management (MTM). This process helps the pharmacy achieve several of its goals: provide better customer service, get to know patients and improve the store's bottom line.
"We take appointments and discuss prescriptions with patients," Leffler said. "In some cases, we help patients understand how their medications work together and even change them to drugs that are more cost effective." SouthCoast charges for MTM services which increases its profit margins.
A Dream Come True
Leffler laughed and said that he's closing in on retirement age, but don't ask him about plans to actually retire. When SouthCoast was looking for a pharmacist to help build a pharmacy in the lobby of its physician's center, Leffler's enthusiasm and passion are likely the reason he received the call. He is proud of the glass wall that allows customers to see pharmacists and technicians busy at work. He said it has an air of transparency that is reassuring to customers. Leffler said helping people in this capacity is a dream come true. "When I was 15 years old, I knew I wanted to be a pharmacist," he said. "I love what I do. I have a passion for healthcare and taking care of patients. I am living out my dream and making a difference."
Coats Pharmacy:
A Legacy of Pharmacy and an Appreciation for Community
Coats Pharmacy is rich in history, tradition and family. Until recently, this independent operation was the only pharmacy serving the more than 2,000 residents of the small North Carolina town. Although it's nestled between the larger cities of Raleigh and Fayetteville, the distance is too far for the residents of Coats to travel for their prescription needs.
Humble Beginnings
Diana Smith Lischin, R.Ph., is at the helm of Coats Pharmacy, a business her father founded more than three decades ago. Donald Smith started the pharmacy in January 1980 in a single-wide trailer. While Coats Pharmacy has grown over the years, the town of Coats has remained simple and quaint. "Coats has not changed a lot," said Lischin. "It is a small country town with only two stop lights."
While the trailer was the initial foundation of what would be the town's only pharmacy for more than 30 years, it did not take long for Smith to outgrow the space. In the summer of 1981, Smith moved the business a few blocks away to the pharmacy's current location. "As the business grew, so did the store," Lischin added. "We have expanded several times over the years and today our store is a little over 2,500 square feet."
Community Matters
Whether the community is small or large, it is important for business owners to remember their roots. Lischin is a shining example of how a business can thrive when it's an active partner in the community. "We are very actively involved in the community," she said. "Because we've been here so long, there is a certain amount of expectation to give back."
The customers who frequent Lischin's store a few miles from Interstate 95 are rural people who value their town's history and everyday life. Rather than move hundreds of miles away to enhance her salary, she embraces the pastoral lifestyle. Both her email address and license plate contain the word rural, which sums up the fact that she lives the life she showcases to the public.
As a pharmacist, Lischin sees those who are in need and down on their luck, and she works to enhance the lives of those around her. "When I hear about people who can't afford their medicines, we call their doctor and talk with them about changing the prescriptions to something they can afford," she said. "If I hear one of our customers can't afford groceries, we will go to the store and buy them food or put them in contact with a church or soup kitchen to help."
Partnering with QS/1
Coats Pharmacy installed its first QS/1 system in 1988. Two years ago, they upgraded from their tried-and-true RxCare Plus® Pharmacy Management System to the graphic user interface driven platform of NRx®. Even though NRx has been on the market for a while, Lischin was hesitant to make the move. Looking back, she said she wishes she had switched sooner.
"It was very easy to learn," she said excitedly. "I hesitated to make the transition because I wasn't sure about the learning curve. It is so much faster. I can transition through a lot of different windows and not lose my place when being constantly interrupted while filling prescriptions."
Since being a QS/1 Customer for more than 25 years, Lischin has gotten to know the staff very well. She said that is a key point in being able to reach out for help or share ideas. "I can pick up the phone and call for assistance," she said. "The people in QS/1 Support are persistent and stay on the situation to make sure everything is handled to my satisfaction. I don't have time to do everything and they make sure issues are taken care of so I can concentrate on my customers. You pay a premium for good service and these people do a fabulous job."
The Competitive Edge
Two years ago, Coats Pharmacy lost its monopoly. A big-box pharmacy moved into town and tried to undercut the market by offering deep discounts and zero co-pays. Lischin watched as loyal customers were tempted by the greener grass next door, but then something happened.
"Once the bait of zero co-pays were dissolved by the government, our business picked back up," Lischin explained. Why did the customers who jumped ship return?
"They didn't have any customer service," Lischin said. "They also didn't have access to people they knew and trusted. They had long waits and no inventory. Due to those things, we've had really good growth. Prescriptions shot back up."
Lischin discovered the personal touch goes a long way. Even though she had no competition in town, she advertised on a local radio station because promoting the store's goodwill was important. She said the owner of the radio station suggested she record the commercial herself.
"It really gives it a personal touch," she said. "Customers come to the pharmacy and say 'hey, I heard you on the radio.' When I started recording my own ads, I noticed new people coming into the store." That is a connection with which the big-box pharmacies cannot compete.
Making a Difference
In September, Coats Pharmacy celebrated its 35th anniversary with the community. Lischin paused in the middle of her thoughts while planning the celebration.
"I was sitting in my dad's office, which is now my office," she said. "I've got all kinds of plaques on the wall from the town showing appreciation for what we have done. I'm really lucky that I'm in the perfect career. I'm the last line of defense between patients and their health. I think of the people in this town as my extended family, and I treat them that way."
Lischin hopes her daughter will go to pharmacy school and keep the family legacy in Coats, NC, moving forward.
Share this post