Point-of-Sale System
Complete, integrated pharmacy point-of-sale system.
Control business and maximize patient convenience.
Complete with scanner and signature-capture equipment, touchscreen-enabled Point-of-Sale works with our pharmacy management software to provide a storewide solution. Community, outpatient, clinic, small chain, and combo pharmacies can all use our POS system. Choose it for total store management, better patient service, and safer, smarter business decisions.
Take advantage of a single vendor for seamless data sharing and automatic updates to pharmacy workflow
Minimize risk with our certified IIAS, SIGIS, FSA, and HRA point-of-sale solution
Avoid compliance hassle with automated PMP reporting
Quickly process claims and perform unlimited eligibility checking
Reduce store loss and protect patient safety with multi-level security
Keep things moving with single signature capture for prescriptions, payments, FSA, HME, and PSE log
Speed checkout with a Will Call system that locates prescriptions quickly
Alert cashier to a patient's other prescriptions for pickup
Avoid hold-ups by suspending a transaction while completing others
Shorten lines and deliver meds with portable checkout capabilities and mobile apps
Tighten inventory management with automatic reordering, purchase orders, and acknowledgments
Build loyalty with store accounts, gift cards, and rewards programs
Generate centralized reports, including credit-card analysis, department sales, and drawer balancing
View Product Guides
Attract customers to your pharmacy by displaying your products on Google. A free integration with your Point-of-Sale system.
Customer Testimonial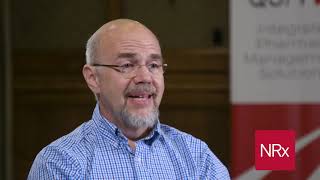 Jeff Beck, PharmD, Owner and Pharmacist in Charge
Steve's Pharmacy, Cumberland, MD
View more testimonials